You've lost your CEO, and you don't have an internal solution
Perhaps you are the chairman of your organization's board of directors, and you just lost your CEO. Regardless of the reason, whether by death, incapacitation, choice, or involuntary termination, you are now facing a difficult challenge. This is especially true if there is no succession plan in place and there is no short term interim solution available from within the organization.
Maybe you are the CEO of an organization and you've just been offered the job of your dreams at another organization. You hate to leave because you're not sure how your board will fill the vacuum created by your departure. You don't want to leave them in the lurch, but you also don't want to pass up this opportunity of a life time. You'd like to offer your board options to ensure continuation of service until another CEO can be hired.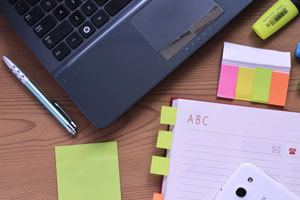 Since retiring as the CEO of a large national social service organization providing supports and services to individuals with intellectual and developmental disabilities, I have been surprised to learn of the large number of agencies that find themselves in similar situations to those described above and which have no contingency plans for interim leadership until a new CEO can be hired.
One of the major reasons for creating my consulting practice was to help other nonprofit social service organizations to survive and thrive. I truly desire to use the gifts and experiences I have been given to help other leaders and their organizations. I am positioned at this point in my life to have the flexibility to travel and live in other parts of the country and the world if needed and am able to meet the short term, interim needs of nonprofit organizations by providing outstanding executive leadership in a time of crisis. During such interim service, I would also work with the board to ensure a smooth transition to a successor CEO by providing other agreed-upon consulting services as needed.
In general, I am willing to step into such a leadership vacuum on very short notice. My consulting fee would be equivalent to the salary of the departed CEO, excluding reasonable travel and accommodation expenses. If you have such an immediate need, I would love to discuss with you how your needs and my abilities might intersect for your organization's benefit.
Let's Get You a Temporary Solution