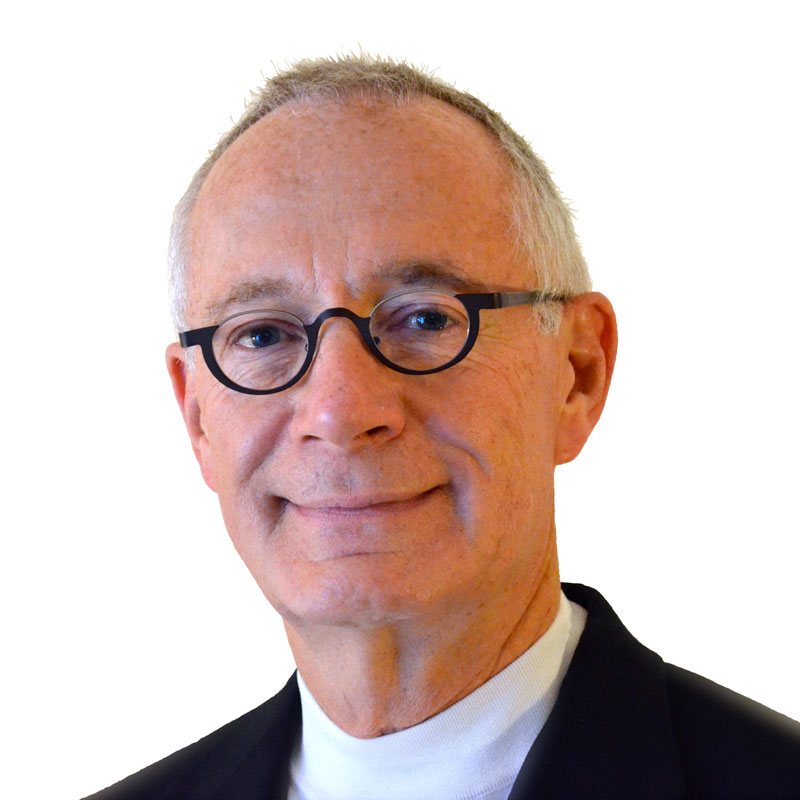 I have more than 40 years of experience in executive leadership of mission-driven, nonprofit services ranging from higher education to service to people with developmental disabilities. I have also served on and chaired numerous local, regional and national boards of directors. After seeing both sides of the table, I understand what works and what doesn't – both in executive leadership and in board governance.

I also have faced personal challenges that threatened my leadership and have often wished that I had had an anonymous, compassionate resource I could have turned to for advice and support.

In my experience, the one consistent need in all nonprofit organizations is for high quality, visionary and effective leadership supported by qualified boards of directors and sustained by committed stakeholders.
Resume
Profile
An independent leadership consultant compelled to assist organizations and their executive leaders to achieve their preferred futures through strategic, mutually beneficial partnerships and relationships with competitors, collaborators, clients and communities. Extensive experience in facilitating strategic planning processes, benchmarking performance, providing executive coaching and intervention, and training boards in best governance practices. Adept at negotiating and structuring organizational collaborations and supporting integration processes as well as providing executive succession planning and interim executive leadership.
Experience
Principal and Senior Strategist, John E. Bauer Consulting, LLC – Sept. 2014 to Present – Provide high level executive consulting to non-profit health, education, human service and ecclesiastical organizations. Develop and execute collaborative strategies to engage the best expertise with accurately assessed organizational challenges.
President and CEO, Bethesda Lutheran Communities — March 2008 – Retirement, Sept. 2014  Provided visionary executive leadership, engaged in major gift fund raising, directed operations through collaborative leadership, provided management oversight of financial resources, developed strategic plans, and served as the public face and voice of the organization.
Merger Integration Project Manager, Bethesda Lutheran Homes and Services, Inc. – April 2006 – March 2008 – Planned and managed the integration between Bethesda and Good Shepherd Communities, supervised working teams assigned to evaluate all functional areas, achieved synergies and infused strategic planning processes at every level, implemented best practices to achieve optimum effectiveness and efficiency.
Executive Director, CHARiS Institute, Wisconsin Lutheran College – July 2003 – April 2006 – Planned and executed programs which address problems and issues facing the church, published the findings of relevant scholarship, provided forums for the study and discussion of such problems, promoted change in the church, and conducted research related to successful ministry practices.
Vice President for Academic Affairs and Academic Dean, Wisconsin Lutheran College – June 1981 – April 2006 –  Advised and assisted the president in carrying out the academic policies and programs of the College; developed the strategic planning process and annually facilitated its revision; planned and administered the academic budget; supervised academic staff and faculty; conducted comprehensive self-studies leading to six initial and continued accreditation evaluation visits; recruited new faculty, coordinated and directed the instructional program.
Principal, Teacher of Grades 7&8, Faith Lutheran School, Fond du Lac, WI – July 1979 – June 1981 – In addition to the normal teaching and administrative duties, coordinated congregational programs during an 18 month pastoral vacancy, worked with an architect to design a new school facility, and developed all materials for the capital campaign for the new school. Solicited funds for school expansion.
Principal, Teacher of Grades 5-8, Palos Lutheran School, Palos Heights, IL – July 1973 – July 1979 – In addition to the normal teaching and administrative duties, served as choir director and athletic director. Participated in school building expansion planning and programming. Introduced innovative programs of instruction in reading and spelling which greatly improved performance scores.
Education
Ph.D. Higher Education Administration
Marquette University, Milwaukee, WI – 1987
M.A. Education Administration and Supervision
Concordia Teachers College, River Forest IL – 1978
B.S.Ed. Education
Dr. Martin Luther College, New Ulm MN – 1973
Skills
Executive leadership, Project management, Board governance training, Negotiation and facilitation, Strategic planning, Business intelligence, International collaboration, Organizational culture assessment, Conflict resolution, Outstanding public speaker, Quantitative and qualitative research, Effective teacher/lecturer, Executive mentor/coach
I know it has been about a month since I posted anything. Since posting the...

I promised that I would share the schematic of how this approach to strategic planning...

The strategic plan you have just completed tells a story. It provides a setting with...