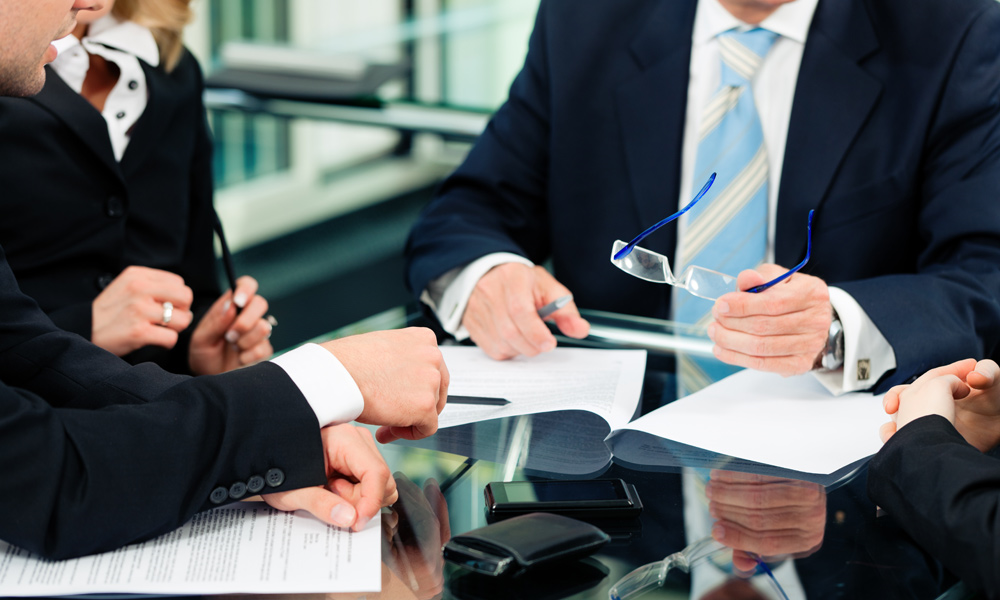 One of the most common complaints I hear from nonprofit CEOs is that the members of their boards of directors are not 'engaged.' What this means can vary, but in general the complaint seems to be about a lack of interest and involvement between board meetings, lack of preparation and participation in board meetings, and minimal support for fund raising efforts.
There are numerous reasons often cited for this apparent malaise. Some suggest that the recruitment process is flawed, or that the CEO has minimal input to board nominations. The notion here seems to be that if more rigor was applied to identifying high-quality board members, the quality of engagement would improve. Better board members would lead to better board engagement. As I have previously written, I was among those who thought that using sophisticated evaluation tools to generate asset matrixes would help identify those individuals who could really supercharge our board and elevate board engagement. And even though I had plenty to say about nominations, usually by feeding candidates to the governance committee, the results were often less than expected.
Others have suggested that ambiguous policies about roles and responsibilities for board membership might be the root cause. The thinking goes that when expectations are clearly articulated, board members would have no choice but to step up their involvement, especially if accompanied by periodic evaluation of director performance. There was a time when I held to this view also, especially as it related to expectations for board members to contribute financially to the organization. Strangely, getting such policies adopted by the board which laid out those expectations in crystal clear language didn't do all that much to improve board member giving or participation in board meetings. And incumbent director evaluations tended to be ineffective, owing mostly to the reluctance of board members to hold their colleagues accountable.
Still others suggest that the model of governance is to blame, pointing to the need for greater emphasis on policy-based board governance. The thinking is that the use of such a method can lift boards above the traditional milieu of passively listening to staff reports or approving routine recommendations with little discussion. Keeping the focus on policy issues would seem to engage directors intellectually around things that really mattered and away from management issues. With all due respect to John Carver and the good work he did to elevate the quality of board work, in my experience the form or structure of governance, though important, has little to do with board engagement.
Finally, some like Richard Chait have looked at board governance as a critical form of leadership that is best expressed through generative discussion, in contrast to the traditional functional or strategic forms of board leadership. This view considers the intellectual capital provided by board members as the greatest asset to the organization. Generative discussions are those which are focused on the essential challenges facing the organization and are stimulated at board meetings by introducing a critical question and allowing prime time for debate. Background knowledge is provided either before the meeting or as a preface to the discussion. In my experience, such meetings can be incredibly stimulating and valuable to the board and the organization's leadership. But they can also be painfully awkward periods of silence during which few directors care to engage in debate.
From these experiences, I have come to conclude that board engagement has little to do with any of the foregoing. Don't get me wrong, they are all important contributors to effective engagement. Getting the right board members is important. Having clear policies around roles and responsibilities is a essential. Using a governance model that works well for the organization is a good thing. Engagement in generative discussion is a good use of board member gifts and abilities. But whether any of these leads to effective board engagement is debatable. I have concluded, instead, that board engagement is a function of something else entirely.
And what might that be? I believe effective board engagement is the result of the "culture" that exists in the board. From a sociological or anthropological perspective, culture consists of the language, interpersonal relations, values, rites, rituals, tools and behaviors of the group. If one thinks about the board in tribal terms, one can begin to see how the board has an identity of its own that is influenced by leaders and followers as they demonstrate the behaviors which are judged to be essential to group survival or functioning.
To illustrate my point, think about any type of human association or organization such as congregations in a particular denomination, or Rotary clubs, or even athletic teams. They all may follow the same liturgy, rules of the game, or agenda. They may all adhere to the same principles (e.g., creeds, 4-Way Test, playbook). They may have within the category the same membership qualifications and a shared vocabulary. But I think you'd agree, if you have been a member of more than one of the aforementioned, that even within a narrow category you will find wide variations among the individual organization's cultures. Some congregations are dying and worship is boring. Others are bursting at the seams. Some Rotary clubs are adding enthusiastic younger members while others are shrinking or dying out. Some athletic teams find ways to win while others of apparent equal talent can never seem to work together. All within the same narrow categories of type.
Why do some thrive and others fail? In my opinion, it is ALWAYS about leadership. Whether it is the pastor or the club president or the coach, quality leadership is the principal driver of the organization's culture. The leader shapes the tone, the vocabulary, the values and models of behavior. The leader makes participants feel that their belonging is valuable to him/her and to other members. The leader makes sure that every member of the organization has a critical role to play. The leader creates the environment (service, meeting, game) in which members can express their value and contribute to the benefit of the whole. And no matter what the membership looks like, or the rules of participation consist of, effective leaders find ways to keep members engaged in supporting the raison d'être of the group.
In most nonprofit organizations, this responsibility falls to the chief executive officer. Of course, the board of directors is technically his/her employer and has a chairman who represents the board in its dealings with the CEO. But I would argue that the CEO who is an effective culture leader is one who works in close harmony with the board's chair to ensure the success of the chair and the board in achieving mutually agreed upon goals. Isn't that, after all, the very definition of leadership?
My good friend, Byron Tweeten, describes it this way:  "In my experience, the most successful nonprofit organizations have developed a partnership between the board and senior management that engages leadership more strongly in a relationship that ensures a smooth transformation and sufficient resources during a time of change." This means frequent conversations around direction, ownership, vision, engagement, big issues, and how to effectively engage every board member in the process of leading the organization through its governing practice.
Here is a short list of ideas that CEOs might consider if they wish to create a culture that nurtures and supports board member engagement in the manner I have just described:
Use the board meeting's agenda as the canvas on which to paint the picture of engagement. Is every agenda item crafted to maximize the value of the board?
Dump all non-essential reporting items into a consent agenda and send the reports out ahead of time. That way, if there are any questions, it is up to the board member to actively remove the item from the consent agenda for discussion. Otherwise, all routine reports are approved or accepted en masse. Make sure every item on the agenda is engaging.
Structure the board's meeting agenda around the strategic plan in order to keep the focus of the organization on mission and vision. Report only on key performance indicators and debate progress.
Allocate a significant amount of time for generative discussion on critical issues.
Task the Executive Committee of the Board with conducting the annual fund solicitation of board members, setting a goal and working collegially to achieve it. In other words, engage board leadership in engaging all board members in reaching a shared goal.
Promote free discussion by resisting the temptation to provide answers to every question. Accept criticism and don't get defensive. No one expects the CEO to know everything or to be perfect. Getting defensive is a sure way to lose board commitment.
Make sure that board members are having their needs met through meetings. (See my previous post: Board Engagement: What's In It For Them?
Is shared leadership truly valued? Or does the CEO view the board as a necessary nuisance? That attitude will be evident to perceptive board members and will kill engagement in a hurry. Boards are valued partners and should be treated as such. Do an attitude check.
Set aside sufficient time to educate the board on important issues or challenges facing the organization. Help them in their roles by providing the knowledge tools they need to be more effective.
Hold an occasional board meeting at a location where services are provided so the board can see first hand the good work being done by the organization. Give board members opportunities to interact with people supported, to live out part of the mission.
Conduct an annual board development retreat which focuses on them, their needs, and what they think are ways in which they could be more effective.
So, when CEOs complain to me that their boards just don't seem to be engaged, I'd suggest they look at themselves and examine their effectiveness in shaping and leading the board's culture to embody and express the values they wish to see. The fact is that the attitude, disposition and behavior of the CEO as they combine to shape a corporate and governance culture have more to do with effective board engagement than any do any models, policies, tools, or agendas.
Want to comment?  Feel free to add to the discussion, disagree, or offer your own theory.
Works Referenced:
Carver, John and Miriam. (Rev. ed. 2006). Reinventing Your Board:  A Step-by-Step Guide to    Implementing Policy Governance. Jossey-Bass Publishing, San Francisco.
Chait, Richard. (2004) Governance as Leadership: Reframing the Work of Nonprofit Boards. Wiley and Sons, New York.
Tweeten, Byron. (2002). Transformational Boards: A Practical Guide to Engaging Your Board and Embracing Change. Jossey-Bass Publishing, San Francisco.