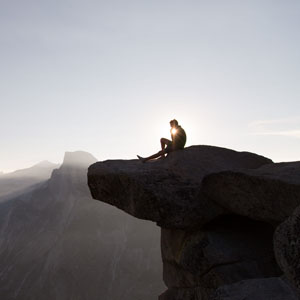 Much has been written about the isolation experienced by those who occupy the corner office. Chief executive officers have no peers within their organizations with whom to discuss personal matters, and professional associations for CEOs tend to focus primarily on knowledge and skill development. Boards of directors, though legitimately concerned about the health and well-being of their key executives, are also in a position of accountability which discourages honest sharing of personal challenges.
But CEOs are human beings with psychological and emotional needs like everyone else. The personal challenges facing CEOs may include alcohol or other addictions, declining physical health, marital problems, an affair with an employee, depression, troubled children, aging parents, family separation, relocation, or any of a host of other problems that distract and exact an emotional toll.
Boards invest considerable time and money in searching for and hiring the right chief executive. The cost to the organization when the CEO has to leave for personal reasons is even more significant. Few boards have the skills or resources to effectively help their CEOs overcome challenges that could compromise the integrity of the office and cost the organization a great deal of money. And, unfortunately, the personality attributes and ego strengths that won CEOs the corner office are often the very traits that prevent them from admitting they have a problem and from seeking timely help.
The tragedy is that most CEOs are outstanding in the performance of their executive duties. Their boards made excellent hiring decisions and had every reason to expect years of effective leadership from their CEOs. Too often, however, such CEOs are asked to resign after their problem reaches the attention of the board, even if no company policies were violated. And so, the CEO, the board, and the entire organization are traumatized and at great expense to everyone in terms of time, money and reputation.
Can such losses of talent be avoided? Are there alternative courses of action available to both the troubled CEOs and their boards so that termination or resignation isn't required? Are there resources available to support boards and their executives? Where can CEOs obtain confidential help to address personal problems before they lead to catastrophic results?
Such situations can be avoided if boards and their chief executives establish a basis for discussion from the beginning. Board executive committees should be able to offer confidential, anonymous resources to address such personal issues without fear of compromise to the board/CEO relationship. Unfortunately, such intervention and support resources are very scarce and the willingness of CEOs to admit they have problems isn't always present. Nevertheless, there would appear to be a tremendous business opportunity for partnerships to be created between CEOs who are in trouble, their boards, executive consultants, and if needed, qualified mental health professionals. I think it is time to acknowledge this need and to start to build networks of collaboration so that such catastrophes can be avoided.